VOLUNTEER WITH DRAWA
DRAWA is managed solely by volunteers, and all monies raised by donations and with our fundraising efforts go towards attaining our goal of rescue, foster and rehoming of Dalmatians in need. But without our dedicated volunteers, DRAWA would not be able to function. There are several ways you can support and help DRAWA. Every little bit helps.

If you are in WA and are of a mind to help, then please register your contact details and how you can help via drawaus@gmail.com


FOSTER FAMILY:
We are always looking for foster families. Fostering a Dalmatian has many advantages, especially for someone that has never owned a Dalmatian before. It is a great way to get to know the breed and their foibles. And, sometimes, fostering can result in adopting a rescue Dalmatian at a later time!

If you are interested in finding out more about fostering, please contact us. Alternatively, download the DRAWA Foster Carers Application Form here. Compelete and email or post the form back to DRAWA, and one of our volunteers will be in contact within 48 hours.



TRANSPORT:
Would you like to volunteer the car ride for our rescue Dalmatian's pathway to their new life? A car and some love, encouragement and a sprinkle of optimism wrapped up with some free time is all that we are asking for. The only requirements needed are a love for Dalmatians, a clean driving licence and a secure area to safely transport a large dog, or in a dog crate (NOTE: Not provided by DRAWA).

We are looking for volunteers not only in the Perth metropolitarian area, but the SW and rural regions also.

Please note that as a not-for-profit organisation, this will be on an ad-hoc basis and DRAWA are not able to offer compensation for fuel, wear and tear or accidents incurred during the transport.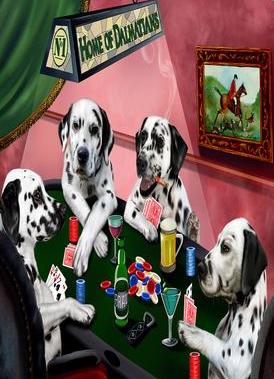 FUNDRAISING:
So you may not have a yard suitable for a large dog, still live with your parents, or don't own a car. There are still other ways you can help DRAWA, especially if you have good organisational skills and have a good network of contacts. We are always looking for better methods to raise funds, as all monies raised go towards the every increasing costs of caring for our rescue Dalmatians - ie. veterinary care, food and other costs to aid foster carers, public liability insurance.

So, if you have lots of good ideas and would love to coordinate a small fundraising committee from the comfort of home, please do not hesitate to contact us!